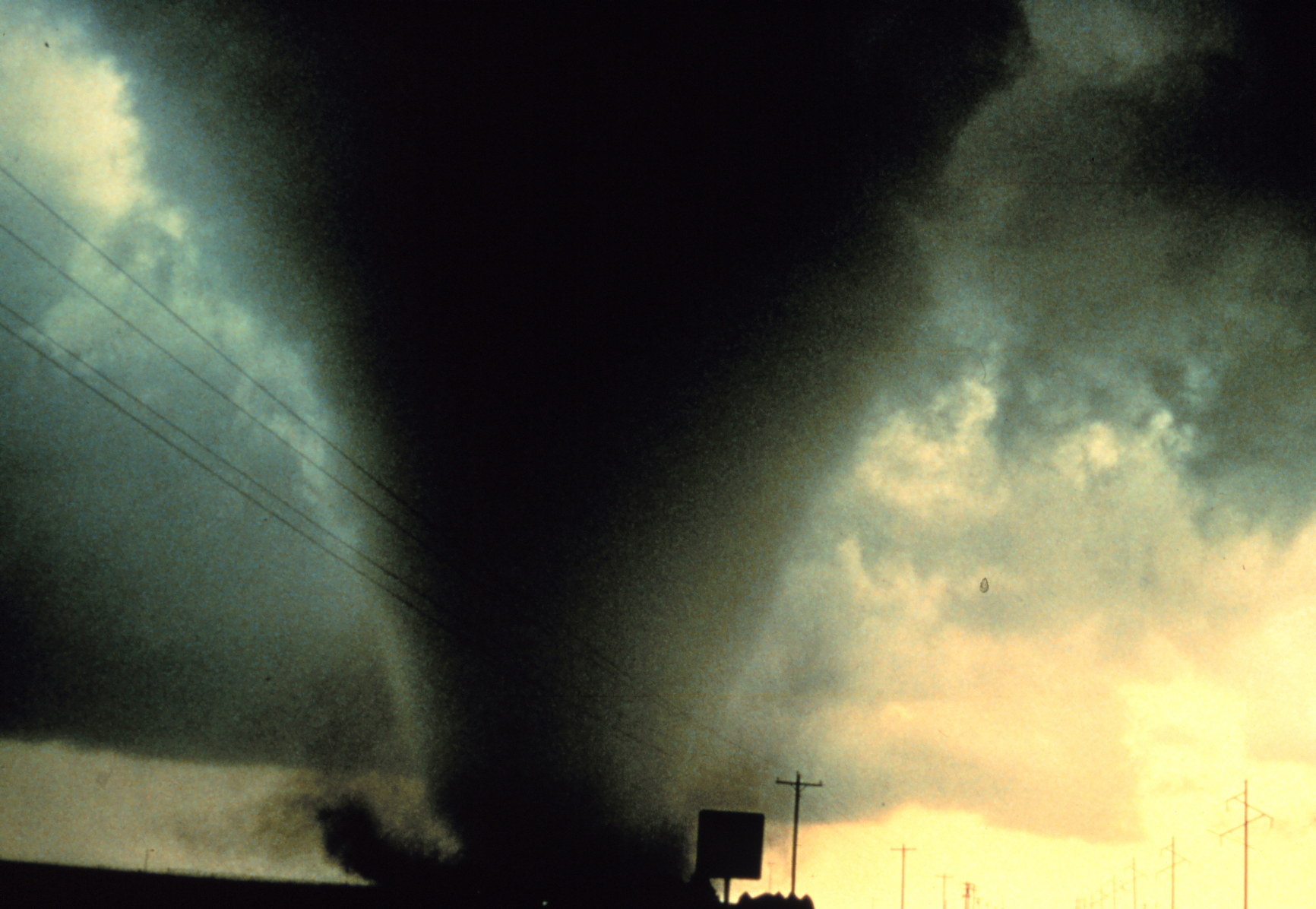 Whoa.
I was at the gym and looked up at one of the televisions to see that Oklahoma City was about to be hit by a tornado and due to meteorological advances that have either elevated us scientifically or reduced us to vultures,  we were going to get to see it LIVE!  Of course, I ran out of the gym to get home for the blow by blow – vulture –  and I actually saw this thing go from a giant funnel to a thin rope tornado to nothing as it disappeared quiet and ethereally,  into the atmosphere .
Wow.  I love this kind of thing – whether it's a natural disaster or a Godzilla movie I'm just a catastrophe junkie.  I've watched the ship sink in that ridiculous movie "Titanic" at least 60 times.  Yeah.  Excited from this massive weather event,  I logged onto instant messenger to say "HEY!  DID YOU SEE THE TORNADO??"
Then the cameras went to the wreckage.  And the victims.  LIVE.
And all the excitement sort of went out of the thing.
It's possible I'm much more of an asshole than originally thought.